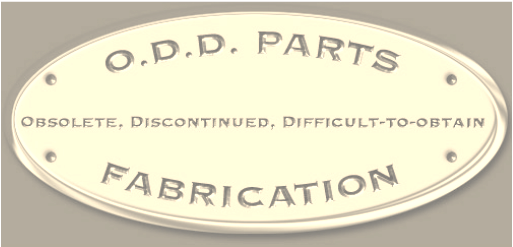 At O.D.D. Parts Fabrication, we're all about quality work! If you need automobile part fabrication, we are here to meet your needs. From exotic switch repair to replacement of diaphragms in vacuum-controlled motors, we have the experience to make sure your classic ride looks and drives beautifully.
A Word from Our Automobile Part Restorer in Sonoma, CA
For over 40 years, I have taken on challenging repair and restoration projects. As a journeyman, foreign auto parts specialist, an award-winning concourse automobile restorer, and an accomplished auto body and paint man, I have found solutions to many common and unusual fabrication challenges. I'm also a skilled machinist, welder, illustrator, tool and die maker, and inventor. Most importantly, I know my limitations. I will not overstep my abilities and knowledge base. That means I'll get help when I need it, and I have a great source of like-minded people who encourage and offer their expertise in many fields. Challenge me with your project. We will discuss it together. If it makes sense, we will both be happy people.